Gary has a bit of a temper, but I've already noticed the change. He's more respectful to me. And his teachers can't believe it! He calls them "ma'am" and "sir". No other kid in his class shows their teachers this much respect.
It really makes me feel great, and I feel like I've done a great thing for myself and my child by enrolling him in this martial arts class.
At first I wasn't sure if Ashley would like the program. After all, she's only 6, so she never really sticks to anything.
Boy was I wrong! She gets extremely upset if we ever have to miss a class now. And I can tell she's more focused, more attentive, and just all around happier after starting this program.
When Brian got off the bus today, and got in the car, he couldn't stop talking about how he stood up to this bully who had been picking on him for weeks! He said the bully backed down, and everyone saw it! I got so choked up that he looked at me and asked me why I was crying.
I just told him I was so proud of him.
Thank you
Hey, I just wanted to tell you that Michael did his homework today the first time I asked him! I'm still in shock! I know it's because of what he learned in class.
You have put together an incredible program. Thank you so much.
This is crazy... Even when I let my stomach hang out - I still see the muscles! I didn't even have a stomach like this in my teen years - or in my 20s.
When we go to the beach... Or when I go for a jog and wear a sports bra... I feel GOOD. No more feeling self-conscious or worried about how I look. I just feel great, and energized.
I've honestly never felt better!
Just wanted to let you know the other day I was at the club, and accidentally bumped into this guy. He must've been a little "off" or something because he started yelling and screaming calling me names. I looked him in the eyes and politely said, "Hey, I'm sorry for bumping you man. I'd rather not fight, but if we have to, let's go outside." And I just looked him straight in the eyes.
Normally I would've backed down. But after just a couple months of Martial Arts - I feel like I can defend myself. I'll never back down again.
One of the things we learn in class is not just how to control our bodies - but how to control our minds and emotions too.
I feel now that I have an inner-calm now. It's like nothing can shake me. I'm polite and courteous in situations where I used to sometimes be short with people. I smile genuinely at all of my customers. I'm more appreciative of my family and friends.
This is NOT just learning how to defend yourself. This is learning how to make your life even better. In every way.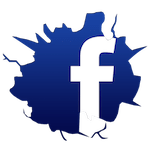 My 5 year old son has been attending the Folsom location since early March of this year. Myself and other family members have noticed our son is more social with other kids his age and is just more confident in general. It's been remarkable to see in so little time. The instructors all have their own style of teaching that's complimentary to all the kids in each class.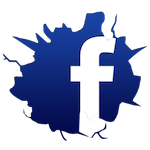 Rachael Morrisroe-Chenoweth
We love Folsom Academy-Family Taekwondo. My 9 year old son has been coming here for a few years. The instructors are so supportive to everyone in class. While he has been working towards his black belt, he has become very goal oriented and likes to challenge himself. Taekwondo has helped with his confidence, becoming more driven and making friends. All of the kids in class are so supportive of one another. As a mom, its been great to see him have an amazing, supportive taekwondo "family".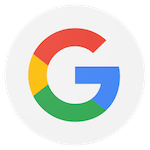 The teachers are all wonderfully patient with the children. They push each student to go to their ability and improve. They really encourage teamwork and being comfortable meeting others respectfully. It's even great for adults, I'm getting a lot out of these classes. Strongly recommended for families!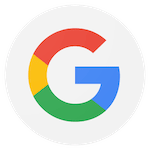 At the Academy, the experience you will have is amazing. Family oriented and such an amazing fun place for families of all kinds to get together and have loads of fun.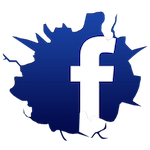 I really like all the instructors and the family atmosphere. I love that they teach with explanation so the younger ones understand. I love that they involve the parents in the classes. I love that I have seen positive changes in my son since he started. The most important thing is that my son loves it and it's gaining more confidence with every class.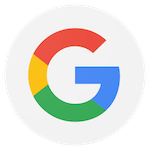 My daughter loves taking taekwondo classes here, the instructors are all very nice and helpful.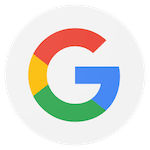 My 6-year-old daughter and I do taekwondo together here. It's a great place to be able to do a physical activity together regularly for the family, aside from seeing how my daughter has grown and learned as an individual from the friendly and supportive instructors.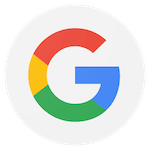 We absolutely love Folsom Academy. My 9 year old has learned so much from doing Tae Kwon Do. The skills he learns in class, also carry over to outside of class. He has become goal oriented and loves coming to class every week. Our instructors are all so supportive!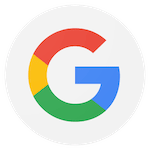 Such a wonderful place that really encourages individuals to bring out the best in themselves. A great sense of community and genuine desire to see the success of everyone involved.
Work hard and play hard sums it up for our family! The three of us enjoy training at the same time and with all of the other families. The level of instruction is second to non and they are consistently working on improving all of our skills and abilities. It is great to see our TaeKwonDo family grow and improve! Thank you for the great leadership and environment.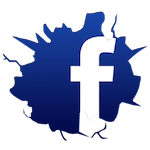 I love the atmosphere of class. As an adult taking class,I have seen positive changes in myself. The classes are centered around personal and family growth. I have seen positive changes in each and every child in the class; helps them focus , follow instructions. I love that the classes revolve truly around the concepts of "answer loud , move fast try your best"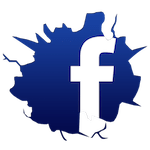 Great family environment and involved in the success and development of their students. Their kickboxing class really helps with confidence and fitness and involved with obtaining health goals.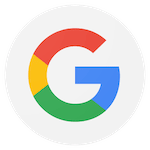 Family Taekwondo Academy has developed and is continuing to expand a groundbreaking way for the whole family to train in the same class. This creates more motivation for both the children and their parents to train and improve their skills. Come see what this amazing Taekwondo Academy has to offer for your family.